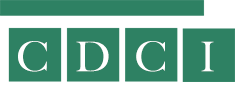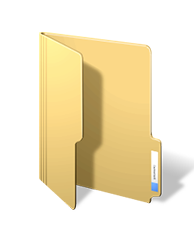 Products
"CDCI's newest release in the Builder Series is The Profit Builder. The Profit Builder is a 32-bit program that is designed to increase your productivity, efficiency, accuracy and bottom line.There are 4 editions to The Profit Builder that are tailored to fit the specific needs of commercial builders, plan home builders and custom homebuilders. As with all of the products in the Builder Series, The Profit Builder is user friendly and fully integratable with CDCI's scheduling software."
CDCI

Homepage
Your headquarters for the latest information on CDCI.

Articles
Read up on the latest news articles about the industry.

About Us
CDCI, LLC. Learn more about us here.
Request Information


CDCI, LLC. Back in 1979, two construction veterans knew there had to be a better way to manage their business. They pooled their years of experience as contractors, builders, and construction management consultants and set out to develop a computer system expressly for construction firms. 
(866) 563-6806
sales@cdci.com
Profit Builder
CDCI's newest release is The Profit Builder a 32-bit integrated software solution, both Access and SQL versions.  By using the latest technology, we are able to provide you with increased speed, power and reliability.
We offer multiple data storage and handling platforms.  You have a choice between the most current version of Access and the Enterprise version with SQL.  SQL will allow more users and greater efficiency with high volume.
The Profit Builder allows for consolidated general ledger and job cost reporting.  For those of you with more than one company, you can view your financials and job cost reports spanning across multiple companies.  
Approve your purchase and work orders from the field.  Your superintendent can make more money for you in the field rather than approving invoices in the office.  The Profit Builder tightens up the payment process by offering scheduling linked with purchasing.
Email or fax your purchase and work orders, trade contractors' to-do lists and draw requests.  New features automate this time-intensive process.
For residential builders, we offer a sophisticated product catalog that enables you to create selections, packages, elevations and options.  You can manipulate your models and assign vendors and pricing by communities.  Other features added for residential builders are the HUD closing statement and the ability to complete construction loan draws, and soon to come, Warranty Tracking.
Sophisticated cash flow projection reporting is available.  Cash flow can be projected based on your job schedule or invoices.
Modules and Editions
Every user and sometimes, every project needs specific unique solutions; Profit Builder was designed with this in mind. The Profit Builder system includes General Ledger, Job Cost, Accounts Payable, a single user and up to 9 companies.  
A number of  optional modules and features available to create a software package to meet your companny's needs include:

Core Package - General Ledger, Accounts Payable and Job Cost
Accounts Receivable   
Commercial Draws
Residential Draws
Purchase Order
Time & Material
Payroll / Direct Deposit
999 Companies
Networking