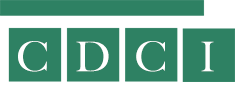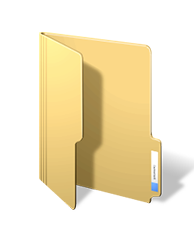 Products
"CDCI's newest release in the Builder Series is The Profit Builder. The Profit Builder is a 32-bit program that is designed to increase your productivity, efficiency, accuracy and bottom line.There are 4 editions to The Profit Builder that are tailored to fit the specific needs of commercial builders, plan home builders and custom homebuilders. As with all of the products in the Builder Series, The Profit Builder is user friendly and fully integratable with CDCI's scheduling software."
CDCI

Homepage
Your headquarters for the latest information on CDCI.

Articles
Read up on the latest news articles about the industry.

About Us
CDCI, LLC. Learn more about us here.
Request Information


CDCI, LLC. Back in 1979, two construction veterans knew there had to be a better way to manage their business. They pooled their years of experience as contractors, builders, and construction management consultants and set out to develop a computer system expressly for construction firms. 
(866) 563-6806
sales@cdci.com
Chief Financial Officer Edition

The CFO Edition is designed to make life easier for the corporate CFO. This edition enhances the financial features to give more precision and flexibility to Financial Managers.



 Features
·Fully multi-company operational by offering journal entries sessions and reporting that cross companies
·Override log to keeps track of who and when override passwords are used for your protection and  information in a multi-user environment
·Maximum detail posting so that postings for a single account are not combined
·Journal Entry option for negative entry always being credit
·Budget General Ledger Accounts, including a powerful Excel import that allows you to import the budget from  a spreadsheet
·Detail batch viewer that allows searches based on any text in the batch information for the selected month.   Highlight any posting and view the full batch with which it was posted.




·Create financials with divisions and departments
·Close a job easily making all necessary journal entries from a single screen
 



·Put a vendor on hold and notify all others of the reason
·Force job-related costs to post to a direct General Ledger account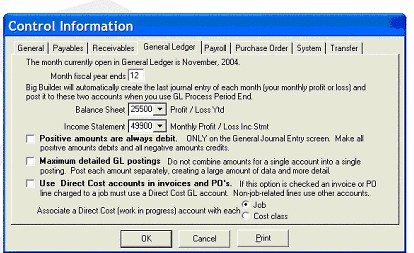 ·Track retainage with the Accounts Payable account or when it is released
·Job Cost budgets can be tracked at the class level (subcontract, labor, material, etc.)
·Journal entry sessions can span multiple months
·Financials that compare actual to budget, multiple and change in financial position
·Upgraded reporting power that gives you the ability to include more than one company in your Balance  Sheet, Income Statement and Cash Position Reports