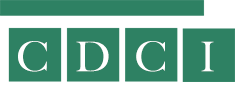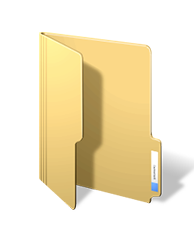 Support
CDCI provides product updates and enhancements to you through purchase of our maintenance plan. This will entitle you to substantial discounts when moving from one product to another or adding new modules to existing programs. 
CDCI

Homepage
Your headquarters for the latest information on CDCI.

Articles
Read up on the latest news articles about the industry.

About Us
CDCI, LLC. Learn more about us here.
Request Information


CDCI, LLC. Back in 1979, two construction veterans knew there had to be a better way to manage their business. They pooled their years of experience as contractors, builders, and construction management consultants and set out to develop a computer system expressly for construction firms. 
(866) 563-6806
sales@cdci.com
Support Tips
What can I do to expedite my Support request?

Here are some basic ground rules that can help you get a faster solution to your problem.

• Be ready to give us your company name and phone number. Be sure to give your name or the name of the person to be contacted on the return call.

• Be specific when giving the name of the product you are using. 

• Be as detailed and specific as possible when describing the problem: 
    • What module. What function (Entry, Processing, etc.)
    • Note any error messages or codes that were displayed by the system when the problem occurred.
    • What did you do after the problem was encountered. 

Here's a good example of a very concise and complete support request: 

I was in Accounts Payable, processing invoices and got an error message that said "Failure to open data file \pbc\c1\apdat10.d01 Error 12."' I tried processing again and got the same message." 

All of the analyst's basic questions have been answered which means that you're already well on your way to solving the problem. 

And, you may wish to consider submitting your support request by fax or email rather than by phone. This way you can provide screen prints, reports, etc. that may help identify the problem. Please make sure to include your company name. 


Contact CDCI via

• 866-563-6806
• Fax 770-200-2694
• Email support@cdci.com
• Complete a support request form on our website


What Happens When I Call CDCI for Support?

Here at CDCI, we use customer support software to manage our support calls. Here's what happens when you call in for support:

1. A Response Center operator records certain basic information to assist in the Support Analyst in making the return call and then checks your Maintenance and Support Contract status. 

2. Your call is entered into the support system database that prioritizes it according to the severity of the problem (unable to get into the system, payroll checks due today, etc.) and your company's maintenance/support contract status. 

3. The appropriate product Support Analyst picks up his/her calls in priority order and researches the problem before making a call back. 

4. As we noted earlier, the more information you can provide, the better. If an answer is not readily available, the support analyst may have to consult with a manager or a member of the programming staff in attempt to solve the problem.


CDCI offers both Gold and Platinum Support Plans. If you would like to receive an immediate response, please ask your client relations representative for information on our Platinum Support Plans.